By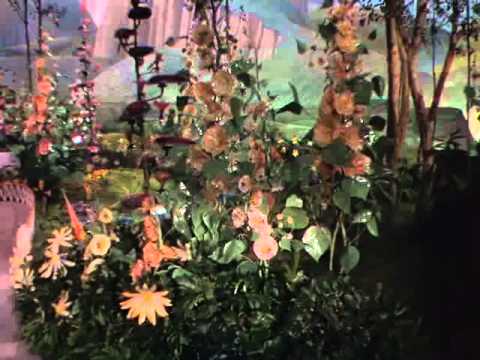 I come from Texas, a land where school is canceled and the news channels go to round-the-clock coverage if two inches of snow falls. When that happens, Snowpacalypse 2012 (or whatever year) is all anyone in town can talk about. The grocery store shelves are bare. Drivers are warned to stay home unless it's an emergency. apocalypse
Then I moved to Spokane.
I knew winter would be rough, but I didn't quite know just how rough it could get. It snowed, and no one seemed to blink, although a few people did say, "You think that's bad?" and shake their head, almost as if they pitied me.
The plows did not come through, at least not on my street. I am told this is not unusual, but it was still jarring to walk outside and see what looked like an ice rink that spanned several blocks. The snow fell, and it did not melt. More snow fell on top of it, and that didn't melt either.
By early February, I felt numb, both physically and emotionally. Nothing was alive, and it seemed like nothing would ever be alive again. Everything was cold and gray. Colors no longer existed.
I bought a SAD lamp, but it was hard to even muster up the energy to turn the blasted thing on. When I did turn it on the first time, I was dumb enough to look directly at the light. Being rendered temporarily blind did nothing to improve my mood. At my lowest moment, a Lana Del Rey song came on the radio and I started yelling: "SUMMERTIME SADNESS? IT'S 3 DEGREES OUT, YOU MORON!"
Gradually, something shifted. A few weeks ago, I switched from my  heavy coat to my lighter coat (the latter being the only coat I really needed back in Texas). The snow cover started melting, and sleet and rain started falling instead of big, thick snowflakes.
Then, a couple of weeks ago, I started leaving my coat in the car when I ran errands. This was around the time the sun decided to start peaking out from  behind the clouds again, around the time the clocks sprang forward and the sun started setting at 7 p.m. instead of noon.
Nowadays, I walk outside my house in the morning and feel like Dorothy leaving her tornado-battered house and entering the world of Technicolor that is Oz. There's an asphalt street instead of a yellow brick road, and there are screaming schoolchildren across the street rather than Munchkins, but that's OK.
There's also no sign of a benevolent blonde witch in a puffy pink dress, but hey, it's only April.